Quality training services started, based on more than 25 years of experience in sales, sales management and general management in the service industry sector.
It's a new training concept, specially prepared for commercial staff and management of companies that want to excel and drive their company forward through efficiency in sales.
With a full load of commercial experience as a back up partner, Franky Van Doren has built his training sessions to be very accessible for each level of experience . Commercial staff , general management , inside sales and operational teams with commercial activities from different sectors in the industry have enjoyed the QTS training sessions already...
Quality training services activates what is important for you as a business owner.
From an in depth open training session to in-house company training of commercial teams and coaching of individuals.
From the building of a commercial foundation to attitude training for operational staff.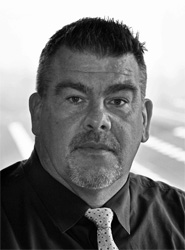 Consultative commercial thinking leads to better results and a higher level of productivity!
Franky Van Doren 's Vision sounds easy, and many managers and owners of good companies do believe in this thought process. The implementation is not easy at all and requires skills and training. The Mission of QTS connects this Vision to your company...
"Create more efficiency and know-how in sales through better focus and in-depth training. Create consultative sales teams!"
The QTS sales training session is focusing on increasing the level of recognition of opportunities and on the importance of consultative sales and attitude.
The "Back to Basics" session is based on facts and figures from your day-to-day business activities and has proven its success by increasing the level of awareness and increasing efficiency and quality of the work done by operational staff.


QTS has obtained the Qfor label on April 24.
Qfor is widely recognized in the Belgian market and is also recognized by the Flemish Region for the training and SME portfolio.

The KMO-portfolio is a support system of the Flemish government that supports companies that do invest in training and education of their staff. Through KMO-portfolio, you can apply for financial support for education, training, advise, strategic advice, advise for international business development and technology.
This should be done through accredited companies. QTS is working to become an accredited company soon.
Click here for more information on KMO-portfolio
QTS and its owner Franky Van Doren do care about your privacy, your personal data and its confidentiality.
No information related to your person will be handed out without your personal agreement.
Your participation to one of the training sessions of QTS confirms your agreement to receive information about QTS activities on your email.
If you do not want to receive such messages, a simple request will remove your email address from the list and messages will no longer be sent automatically
QTS training sessions are based on sincerity and contemporary cooperation. We do expect that our candidates are ready to learn and to absorb these items that are important to them. In this process, mutual respect and trust play an important role.
The values of QTS are pointing in this direction...
Trust, Integrity, Respect, Openness and Quality